Frequently Asked Questions Regarding Tilly
Do you carry treats for Dogs?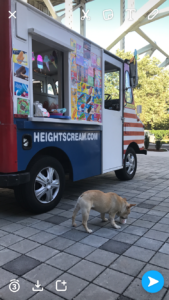 Yes, We are one of the few Ice Cream Trucks looking out for our furry canine friends of all shapes and sizes.  We carry Frosty Paws, treats for dogs, that our 3 furry friends just love.  Only $2 and your dog will love it.
Do you have local brands?
Yes, we do.
We are working with Ruby Jewel and now carrying an assortment of Handmade Ice Cream Sandwiches. They are incredible, the Dark Chocolate Cookies + Fresh Mint Ice Cream went really quickly followed by the Brown Sugar Cookies+ Oregon Strawberry Ice Cream. We can supply these and others for your large function, party or wedding as they are local, yummy and delicious. We will try to have them stocked for local delivery but they go fast so wave us down to see what we have today.
How can we contact you
— Please contact us either through our contact form, or tilly@heightscream.com or phone 503 310 6629
How did you take adorable pictures of the staff?
Well, this was a challenge. Let's just say the dogs didn't like the cats and no one wanted to sit still. Thus, as you can see, our junior employee was in the green outfit and held up the little ones. Sparkles held still with multiple treats. It was quite fun, however, one cat clawed our employee and is not coming back for a photo.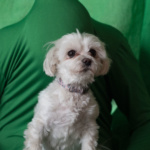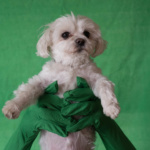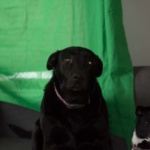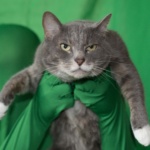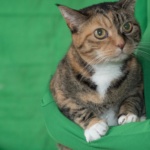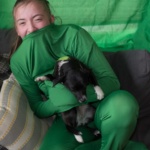 How far can you drive for a party?
— Well the ice cream truck usually goes 3 MPH so it will take us a while to get there but give us enough time and we will give you an estimate for travel.
How many children can you serve?
— We can serve hundreds of children and adults, some parties are 400 or more. No problem, we tend to know what they will like and will bring all the ice treats.
How much are the products?
— We keep the prices as low as we can, as a business, we buy in bulk and most of the the items are between $1 and $4. We need to charge $60 show up fee which includes set up, this includes the drive time (she drives pretty slow).
How much time do you need to schedule?
— The more time the better, however, we have been known to get a call and be there in 15 minutes.
Tell us about your Ice Cream Truck
— Our Ice Cream Truck started as US Mail truck in the 1980's, it was then converted to a full time Ice Cream Truck within the the last 30 years. It has the original music, microphone and history of an old school ice cream truck.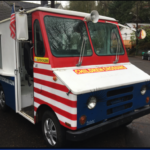 What if I miss you?
If we go by and miss you, please call us or text 503 310 6629 and we will do our best to turn right around and be back to serve.  We know if you run 2 blocks in the heat to get your ice cream, we will get it to you.
What type of treats do you carry?
We carry a variety of traditional treats. Here is a sample of some of the more common ones we carry or can obtain for specific events.  We try to carry to top treats of all times if they are still available.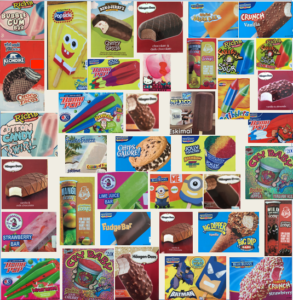 Why ice cream?
— We all have stressful jobs, having a cold ice cream on a hot day brings back memories of childhood when there is less stress. Plus it is delicious, fun and delivered straight to you without having to travel.