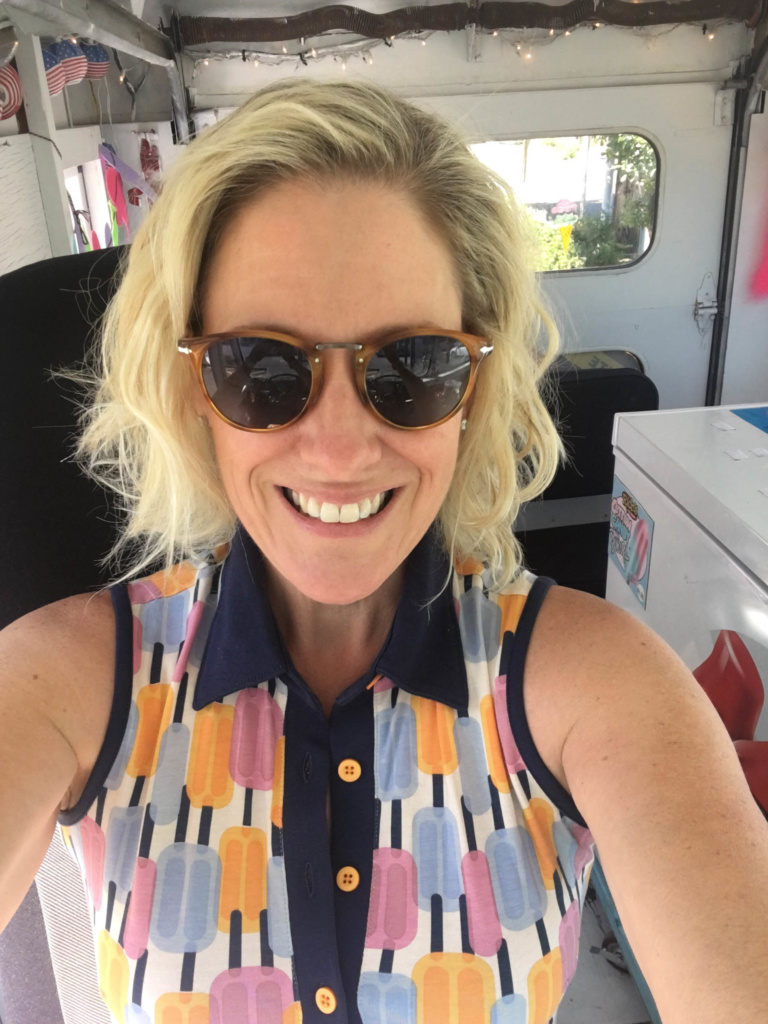 Christian Buchholz (CSM, Chief Smile Maker)
Christian's life long dream has been realized: driving an ice cream truck and and sharing smiles daily.  It all started with a dream and a vision.  Here is a smaller replica of the vision courtesy of her sister in law.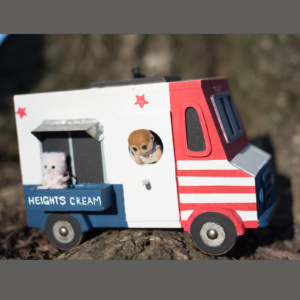 The opportunity came available in 2017 at Christmas and made for a wonderful present and opportunity.  Heightscream LLC changed hands from a loving family who rescued her from a field, created a book and started the routes in NW Portland.   Lolli was her original name and now changed to Tilly.  Tilly started the routes, went to function and expanded the field to Vancouver and Beaverton.  Now she can actually go 60 mph.
Here is a photo of her first function.  She arrived super early and had a great time serving hundred of children.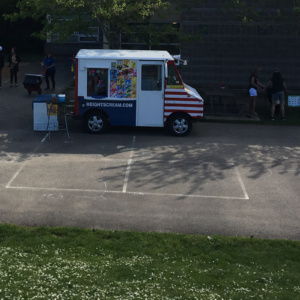 For the menu, we have all the original favorites.  My person favorite depends on the weather but a strawberry crunch bar is an excellent choice while sitting on the porch in about 80 degrees.  Here is a list of what we carry, although the choice can change depending on the event.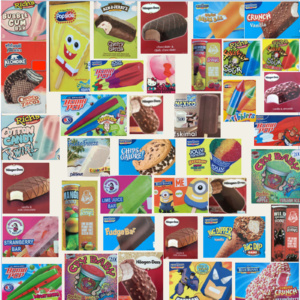 We also carry a broad selection of Ruby Jewel Ice Cream Sandwiches as well.  They are the 6 ounce version and a meal for sure.  They are handmade in Portland, Oregon and often sell out quickly.  Here is a picture of my person favorite.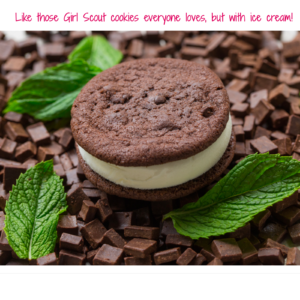 Everyone has a job, a mission and a vision.  Personally, I like to have people happy and ice cream is one way to bring a little happiness to the stressful life we are live.  So if you see us waiting for you, come up and say hi and enjoy the ice cream treats and have a great day.